Mini air-freshener DISCOVER, code M30
Mini air-freshener DISCOVER FRESH (STAR, WAVE, BUBBLE)
Easy and universal way to make fresh ambience in your home, office, room and other.
Place an order for 50.00 BGN + Buy or other a product from our Promo Selection to get 5% discount.
Estimated Shipping
to Sofia starts at
5.23 BGN
outside Sofia starts at
5.28 BGN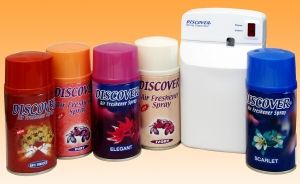 Quick Buy
Just 2 fields to fill in
Please, choose one of the available fragrances !